Featured Content
Reverse: A decentralized Twitter-like social media site
bennyschmidt/reverse • GitHub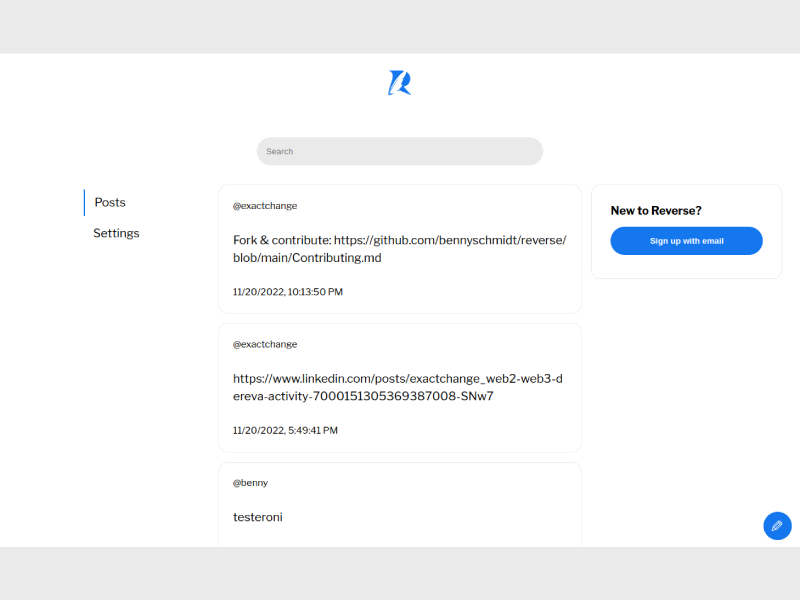 The peer-to-peer tech works like The Pirate Bay, or the more modern 123movies, except that instances (mirrors) share content through a no-fee blockchain called Decentralized Record of Value (DRV), instead of torrents.
News
2 years skimboarding progress
@bennyschmidt_ • YouTube
Highlights from my skimboarding progress over the past year in Santa Cruz, CA and in San Francisco, CA.
FTC Skate Jam 2022 (Haight-Ashbury Street Fair)
@bennyschmidt_ • YouTube
Woke up to see this year's FTC Skate Jam being set up right out in front of my apartment! Decided to film.
Apps